Gold Canyon Embroidery & Boutique LLC
Bobcat Photographs by Curt Fonger
Digitally Printed in Full Color
On White 100% Cotton Heavyweight T Shirt
Thanks to all who have purchased these unique T Shirts;
$4.00 of every sale is being donated to the AJ Animal Shelter & Rescue Center
As of November, 2015, $2450.00 has been donated to the AJ Animal Shelter & Rescue Center
You Tube Video of "Gold Canyon Bob" incident http://www.youtube.com/watch?v=S5BfNtim148
You Tube Cell Phone Video of "Gold Canyon Bob" http://www.youtube.com/watch?v=vCZWExYH8ck&feature=related
Another You Tube Cell Phone Video of "Gold Canyon Bob" http://www.youtube.com/watch?v=OcTmFrjau_E&NR=1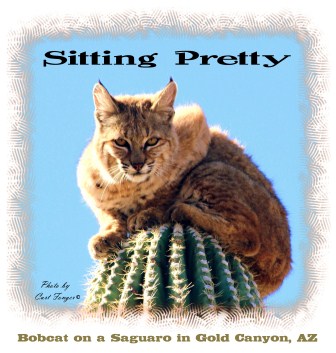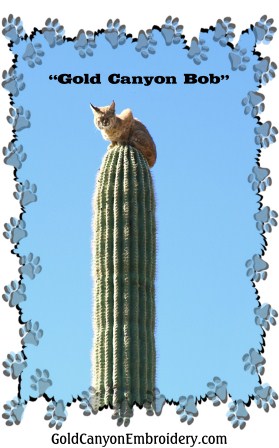 T Shirt front Photo is 11"x11.5 " T Shirt back Photo is 8"x12"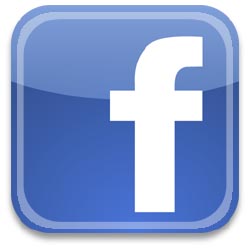 Gold Canyon Arizona is a quaint little village located approximately 38 miles to the east of Phoenix. Most of the town is just to the west and southwest of the Mountain Range known as the Superstitions. There are a variety of desert foliage and Cacti growing throughout the landscape. The area is abundant with desert creatures and wildlife. It is not uncommon to observe Coyotes, Javalina, Quail, Bobcats, Turkey Vultures, Peregrine Falcons, Lizards and Rattle Snakes roaming the area, especially at dusk.
On April 5, 2011,replica watches Tom McDonald proprietor of Smiling Dog Landscape Co. in Gold Canyon, AZ. called Curt Fonger to advise that one of his workers on his way to work had just witnessed a Bobcat being chased by a Mountain Lion. The incident took place on Cloudview Rd. not very far from the trail head for the Hieroglyphic Trail. The mountain lion is said to have been very large. Subsequently, the bobcat jumped onto a nearby 45' high Saguaro and ascended to the top to take safe refuge from the Lion. The Bobcat wasn't injured by the Lion nor the needles of the Saguaro. Later in the day - he scurried a few feet down from his perch on top of the cactus. Then poised momentarily, he leaped some 35 feet onto the Desert floor and scampered back up a nearby wash toward the Superstition Mountains. This event was presented on National News media through Fox News. See the You Tube video link above.
Curt Fonger and his wife Marta, are passionate animal lovers. Through the years they have dedicated their time and efforts to benefit animals of the areas, domestic and wild. Marta has a Web Site specifically created for helping the pets of the area, and informing the public of any local animal news. Helping separated owners to get reunited with their lost pets. Gold Canyon DOG, aka; Gold Canyon Dog Owners Group: http://www.goldcanyondog.org/links.html
It was Curt's request that a portion of the proceeds from the T Shirt sales be donated to the Apache Junction Animal Control and Rescue Center on Baseline Rd. in Apache Junction. So, for every T Shirt sold, $4.00 will be donated to the Center. On May 20th the first check, $160.00, from 40 T Shirt sales in 3 hours time, was presented to the Rescue center. On May 31, 2011, Cheryl and Ray Husslein of Gold Canyon Embroidery and Boutique presented a second check, $700 to Chief Jerry Monahan to be donated to the AJ Animal Shelter. This represents 175 additional T Shirts sales in just 10 days. See photographs of the events below. T Shirt sales have been brisk with everyone so happy to be involved in a project like this that helps the animals, and everyone also loves the T Shirt!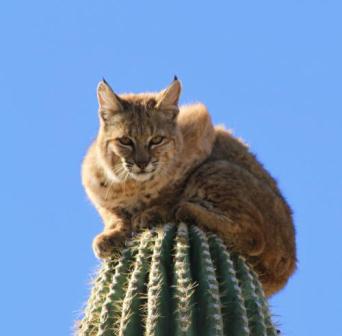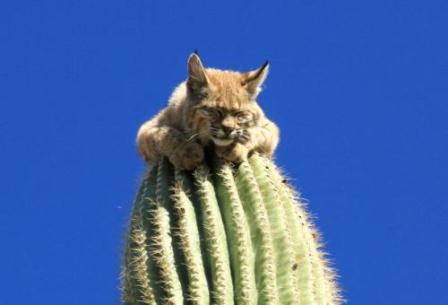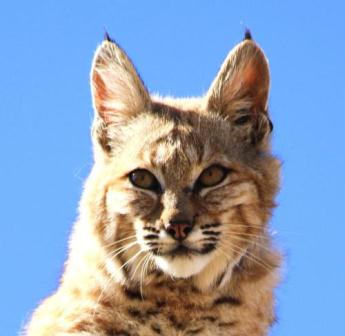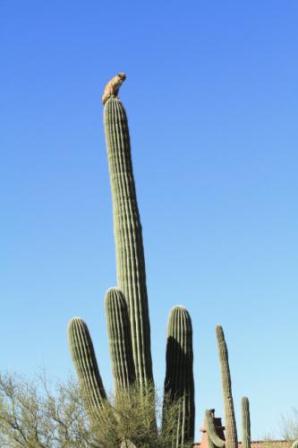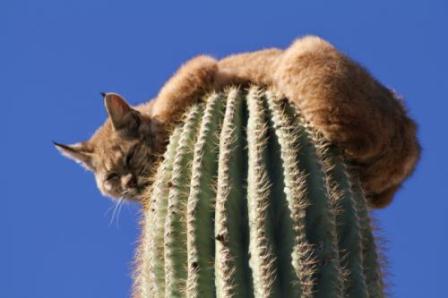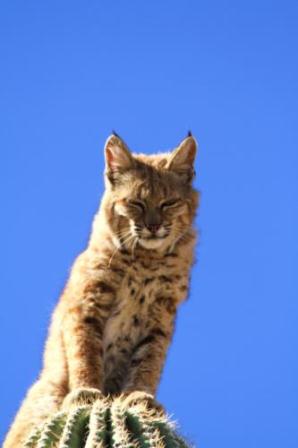 A few photographs by Curt Fonger, from an amazing and personal observance in the desert of Gold Canyon, AZ.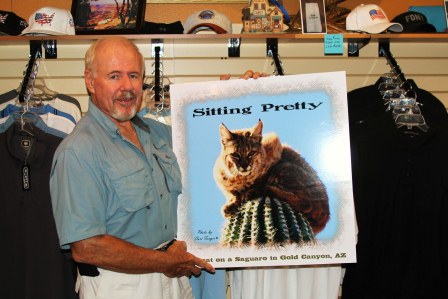 Curt Fonger, Gold Canyon Resident for the past 12 years has been involved with photography for over 45 years. Curt's photography has been published Nationally and internationally, he has also won many awards for his photography in Juried Art shows throughout the years.
Curt has an extensive line of Greeting cards at several locations in the Gold Canyon area. He also contributes his photography to the Gold Canyon Business web site as well as to that of the A.D.O.B.E. community organization.
Some of his work has appeared in Nationally known Photo Magazines and news media outlets as well as many web sites.
Curt's passion for Nature and Animal photography is evidenced by the photo's seen in our website of the Bobcat on the Saguaro Cactus.

See the front of the T Shirts being printed on YouTube http://www.youtube.com/watch?v=CvAyJ49IpBM
See the back of the T Shirts being printed on YouTube http://www.youtube.com/watch?v=7gIb5wGgwtY
See whole process T Shirts backs being printed on YouTube http://www.youtube.com/watch?v=BWeBSrmiNDU
Another video of T Shirt back being produced on YouTube http://www.youtube.com/watch?v=_6aMIbZU_Bk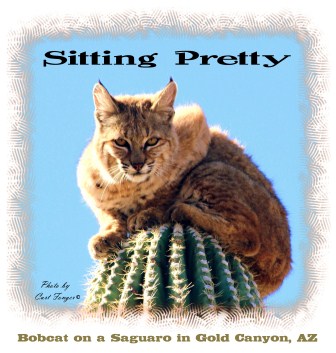 The front of the T Shirts
$4.00 of every T Shirt sale is being donated to the
Paws And Claws Animal Care Center in Apache Junction http://www.ajcity.net/index.aspx?nid=162



Gildan White 6.1 oz. Heavyweight 100 % Cotton T Shirt
Adult Sizes Small - XLarge $20.00
Children's Sizes Small - Large $20.00 (limited stock)
Adult XXLarge $22.00
Adult XXXLarge $24.00 (special order)
Adult XXXXLarge $26.00 (special order)
($6.00 shipping for one shirt)
(Any additional shirts to be shipped see additional cost)
Gold Canyon Bob Printed T Shirts
Choose Size
Shipping $8.00 per shirt in Continental USA
Additional Shirts Shipped extra cost, click additional shipping cost after selecting sizes.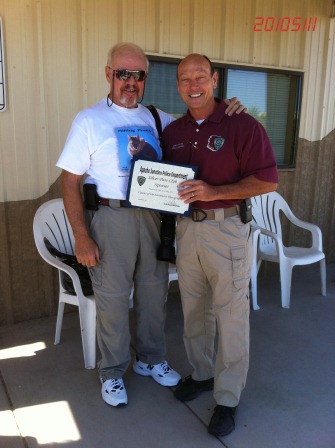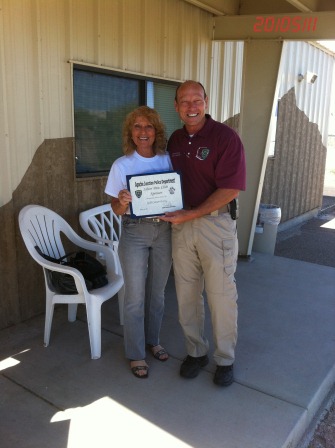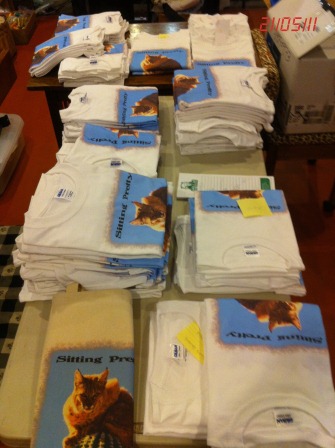 On May 20, 2011 Curt Fonger, Marta St. James, and Ray Husslein of GC Embroidery & Boutique,
were presented certificates and Silver Paw Pins showing them to be Sponsors of The Silver Paw Club.
Awards were presented by Chief Gerald Monahan of the Apache Junction Police Dept.
We truly are friends of the animals of the Apache Junction Center.
A check for $160.00 was presented by Cheryl to The Rescue Center.
Many thanks to all who have purchased these special T Shirts!
All future purchases will continue to have $4.00 of every Shirt, donated to the Center.
The Rescue Center and it's residents are very grateful!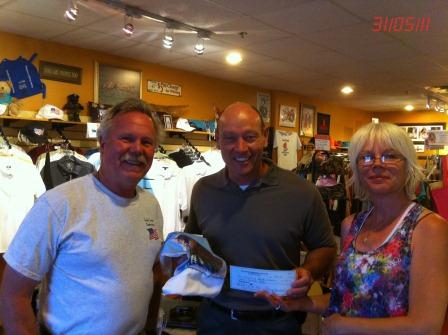 On May 31, 2011 Ray, the owner of Gold Canyon Embroidery & Boutique
presented a check for $700.00 to Chief Gerald Monahan.
This represents sales of 175 T Shirts, sold in just 10 days with $4.00 of every shirt sold being
donated to the Apache Junction Animal Shelter & Rescue Center

Phone 480-983-1142
Or Contact Us: goldcanyonembroidery@msn.com