Gold Canyon Embroidery & Boutique LLC
6832 S. Kings Ranch Rd. Suite #3
Gold Canyon, AZ. 85118
480-983-1142
Monday-Friday 9-4
Saturday 9-12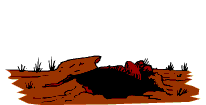 Established in 2004, we have over 20 years experience in the Decorated Apparel Industry.
Our Embroidery Equipment is the finest in the World which produces clean crisp results.
We digitize Logo's and also have a catalog of embroidery designs to choose from.
WE NOW HAVE PROMOTIONAL PRODUCTS AVAILABLE IN HOUSE
We provide Dye Sublimation imprinting to our services. Images/Logos/Photos can be transferred to Polyester Shirts,
Name Badges, Mouse Pads, Golf and Sport Towels, Coffee Mugs, Travel Mugs, Water Bottles, Photo Slates,
Photos on Aluminum Panels. Click the Tab to the left Dye Sublimation/Promotional Products
We also provide Direct To Garment Printing on Cotton based products.
We can produce Full Color Printed T Shirts in small or large quantities, in a short turnaround time.
There are no Screens needed as in Screen Printing so there is NO SETUP CHARGE.
Below are examples of DTG T Shirts, there are also some You Tube Videos on our
Direct To Garment Printing Page , click the Tab on the left.
Dye Sublimation/Promotional Products link to the left.
We have just added new Equipment which allows us to decorate your
Apparel or Team Uniforms with Vinyl, Numbers/Names can be easily added, and now BLING!
Custom Rhinestone
We also now provide Vinyl Graphics for Windows and Vehicles.
We also now provide Photo Reproduction on an HP Wide Format Printer.
Available now are A Frame Sidewalk Signs with 2' x 4 ' removable message boards.

Use the link below to view items from one of our on-line catalogs.

http://www.wearables4you.com/index.cfm?genid=goldcanyonembroidery
Use the link below to view items from another one of our on-line catalogs.

http://www.companycasuals.com/goldcanyonembroidery
Like us on FACEBOOK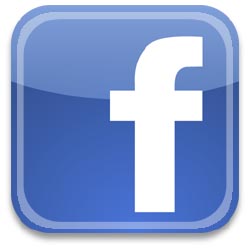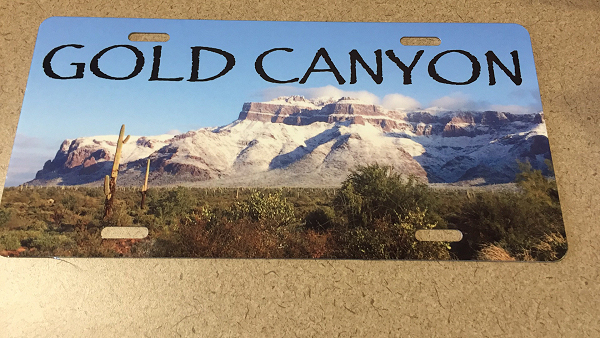 Aluminum Dye Sublimated Front License Plates $16.00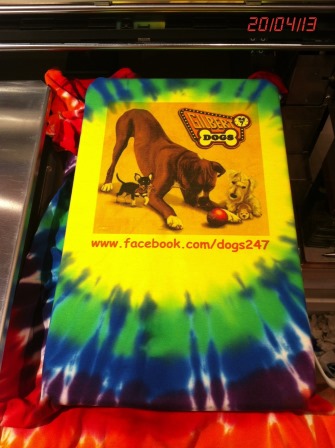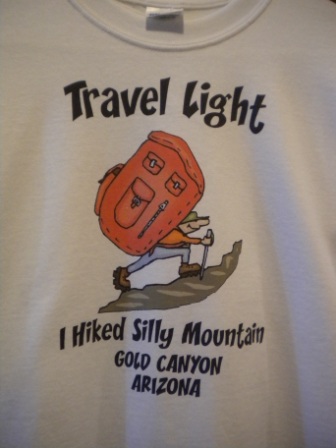 New Style Tye Dye T Shirt with open "window" for printing inside of. White T with Silly Mtn. Print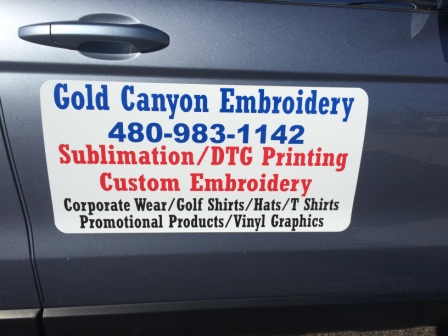 We now supply Heavy Duty 2' x 1 ' Vehicle Magnetic Signs
See Video of Printing of the Tye Dye T Shirts: http://www.youtube.com/watch?v=4ab3mslAyrw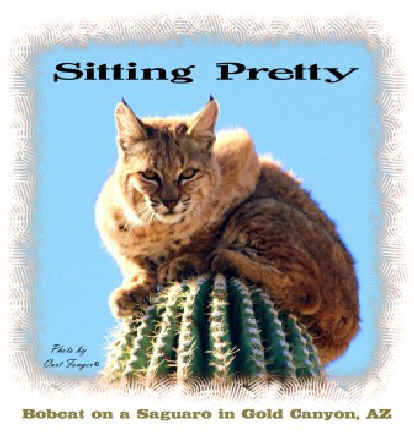 See the link to the top left for Gold Canyon Bobcat T Shirts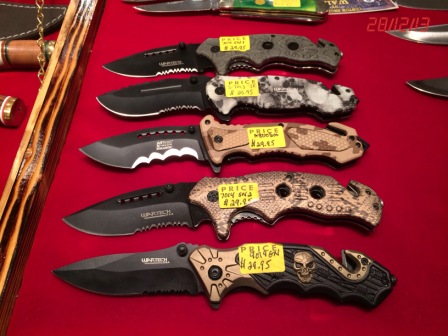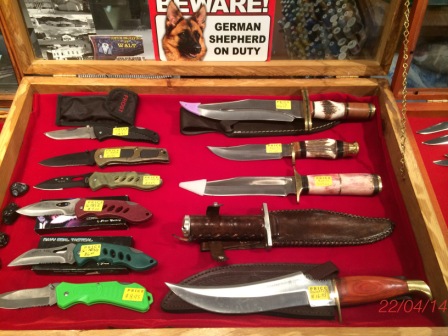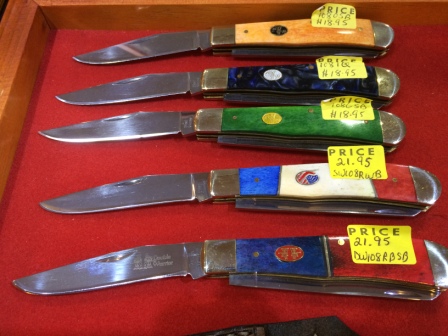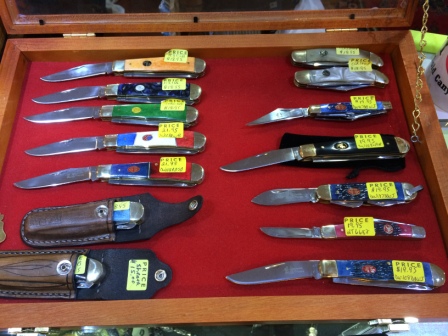 Steel Warrior Pocket Knives starting @ $19.95
Need Directions? http://maps.google.com/maps/place?cid=16861632319744541664&q=*
We're in a deluxe 1600 square foot showroom.
6832 S. Kings Ranch Rd. Suite #3
Gold Canyon, AZ. 85118
480-983-1142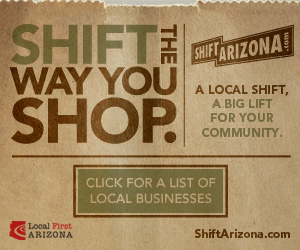 Horse Blanket Embroidery http://www.youtube.com/watch?v=-8Bp29GMqcI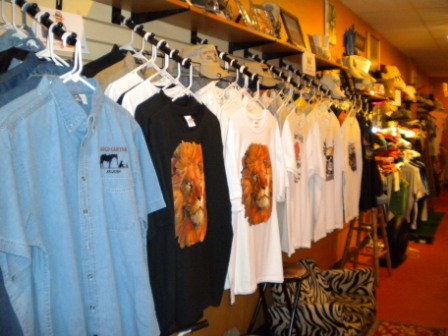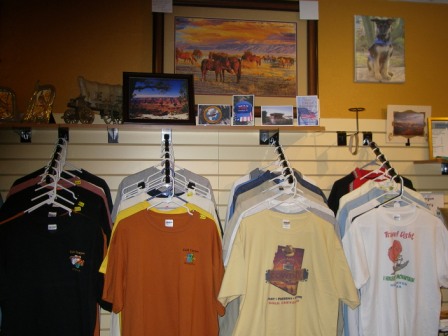 Welcome! Browse all our Web Pages, We Hope You Enjoy Our Site!
We complete all our Embroidery in House, Design Digitizing also available.
We stock a large selection of Corporate Wear. Baseball Caps, Cowboy Hats, Golf Shirts, T Shirts, Kids Clothing.
Mending, Sewing, Hemming, Patches Sewed On.
Hunting, Tactical, Pocket Knives

Like us on FACEBOOK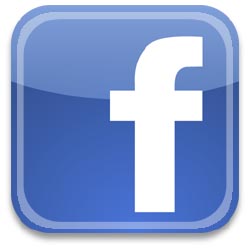 If you don't find what your looking for Email us: goldcanyonembroidery@msn.com


We have a new Page on our Web Site titled YOU TUBE VIDEOS, check it out! You Tube Videos
Video Tour of our Shop & Samples: http://www.youtube.com/watch?v=qP15WpAJAWw


"The Flat Iron"
Superstition Mountains

YOU TUBE Video of one of our Machines running a design: http://www.youtube.com/watch?v=Sh0KRmpwC8k

Our Embroidery & Boutique
Our Mission is to help create a new, bright, crisp look for residents and businesses of Gold Canyon,
Arizona, and neighboring communities with quality sportswear,
corporate wear decorated with superb Custom Embroidery.
We supply an abundance of choices for personalized attire, gifts, towels,
Bags and Corporate Wear. Browse our On-Line Catalogs
( click the links above next to airplanes ).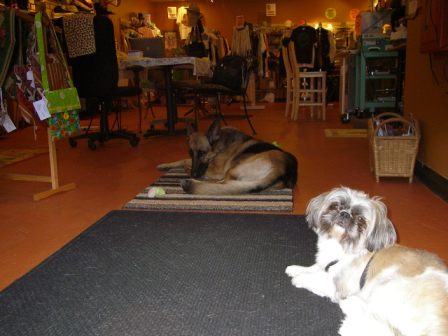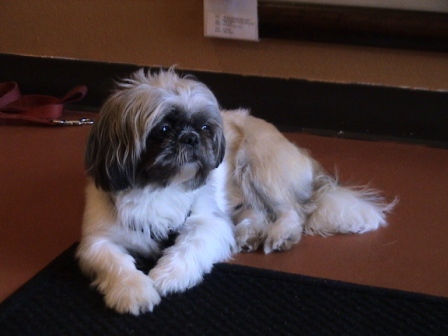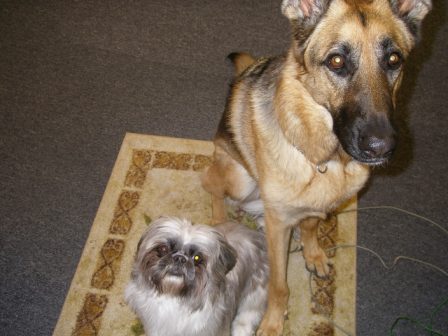 Rest in Peace Gina September 3, 2015, Rest In Peace Samson
We are grieving your journeys over the Rainbow Bridge, we'll miss you two forever

Please all of Our Servicemen And Women In Your Prayers.
SPC Husslein has served our country for his enlistment agreement and has been discharged from the US Army July 2007.
Marine Staff SGT Hurt has been honorably discharged and is relocating to New York City.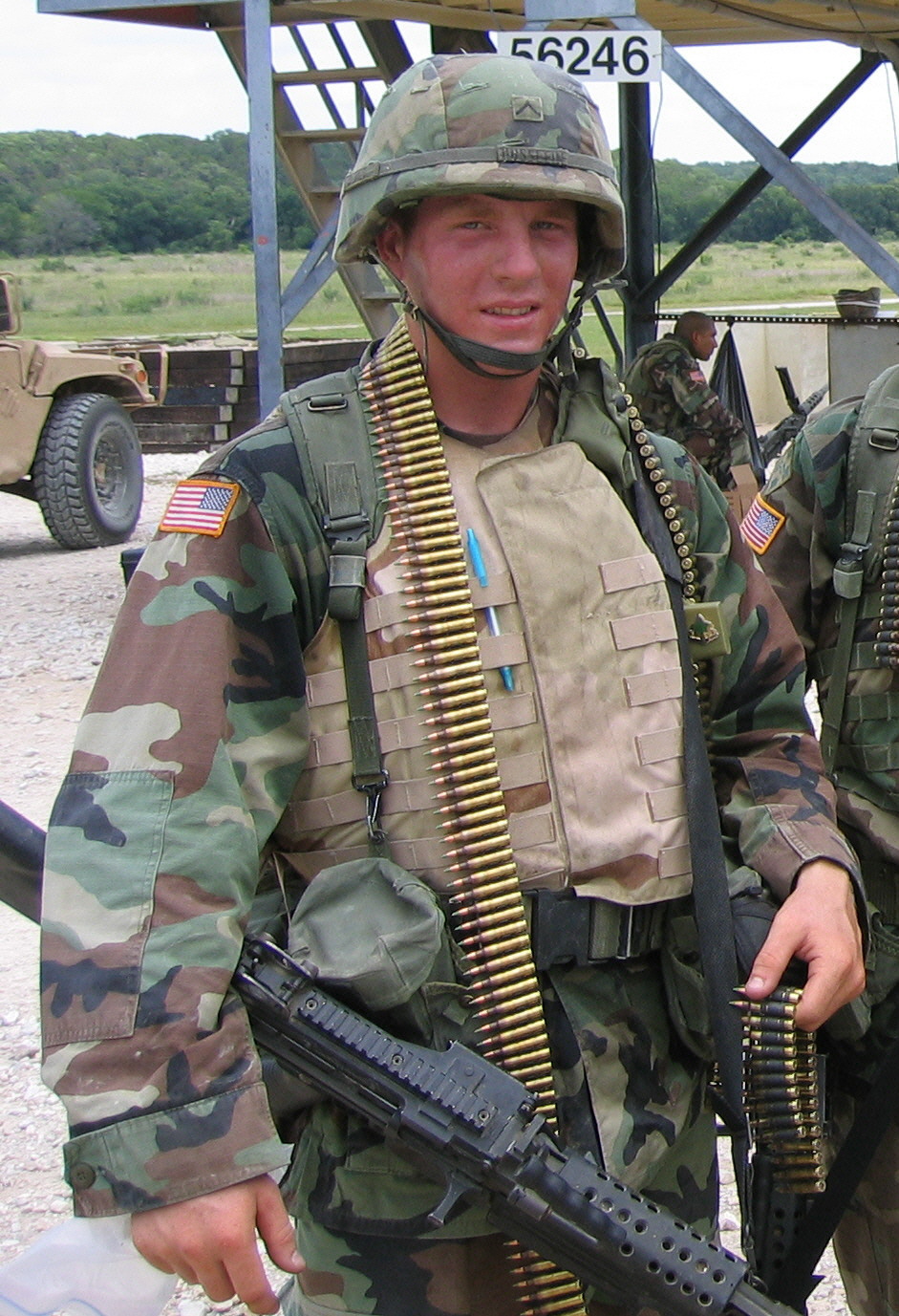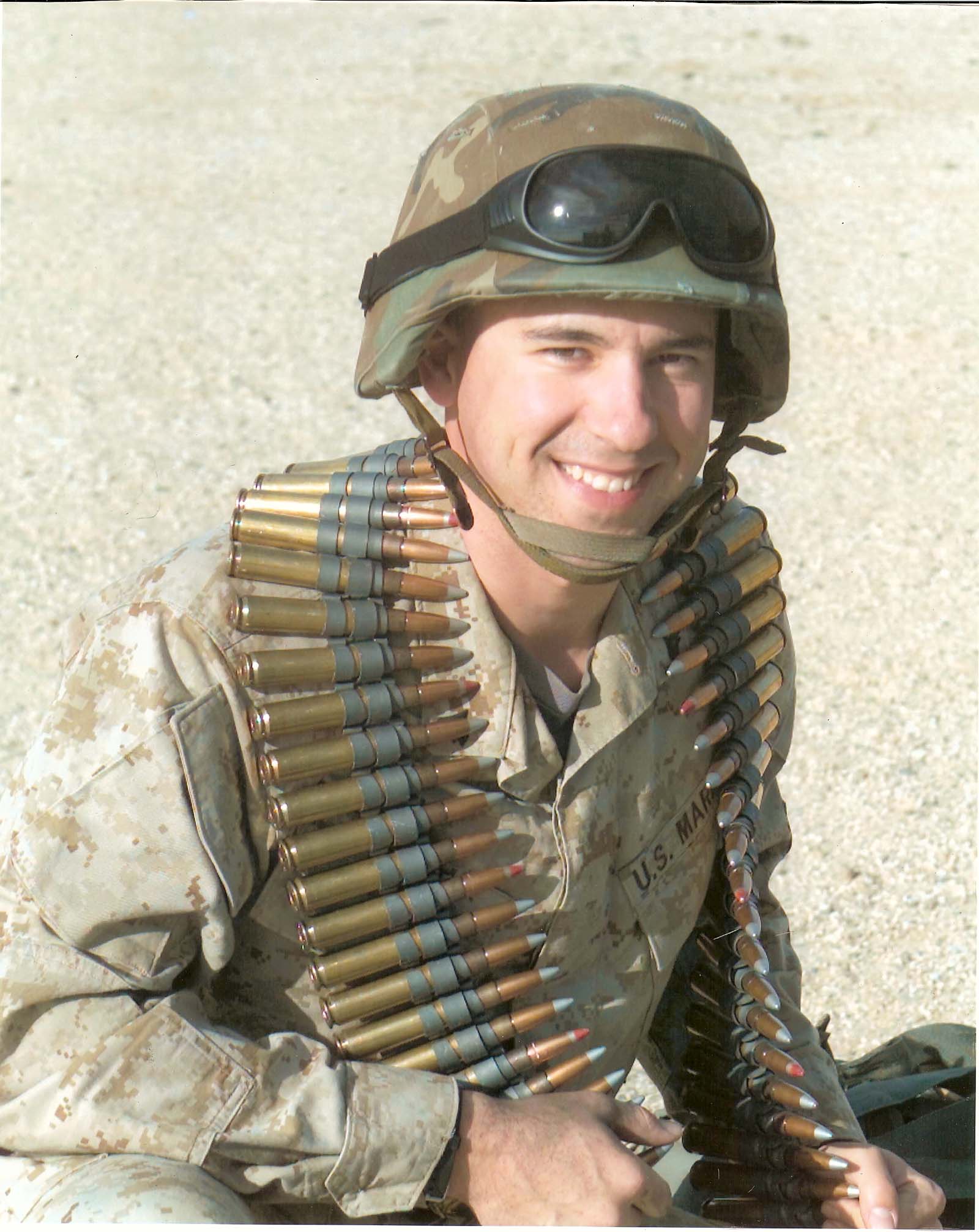 Shaun Husslein has been honorably discharged. Marine Staff SGT Hurt has been honorably discharged after serving 12 years.

Member Of Gold Canyon Business Association
Superior Chamber Of Commerce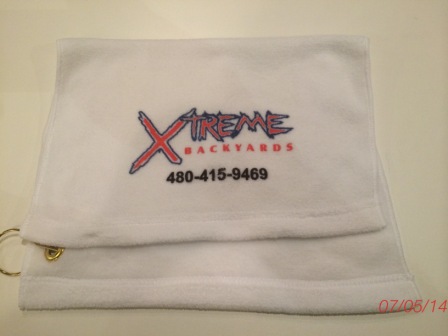 Dye Sublimation on Fleece Golf Towels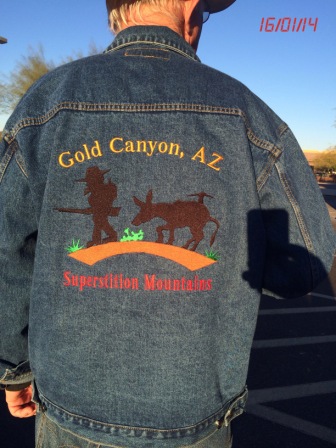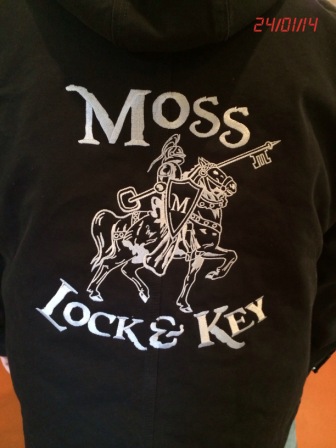 Jacket Back Design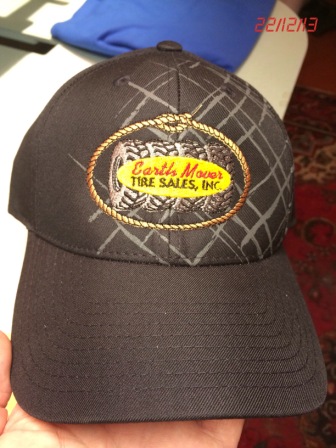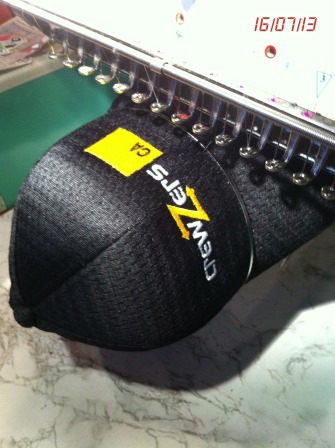 We can also embroider on the sides and backs of Caps too.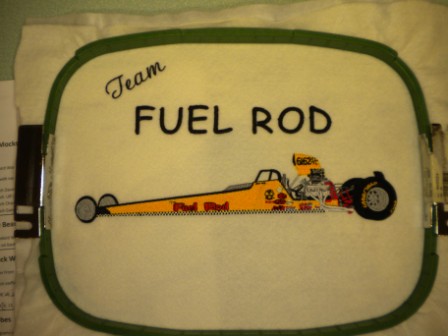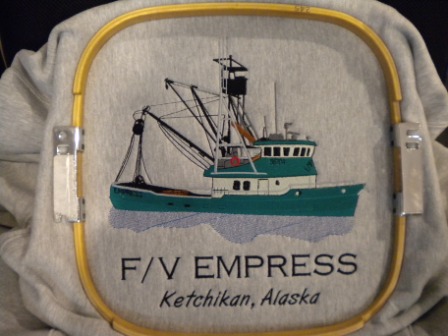 Jacket Back Designs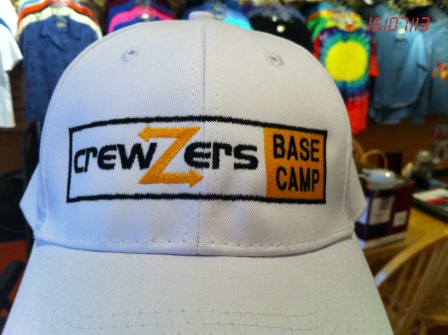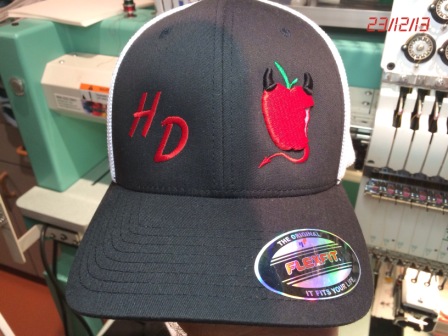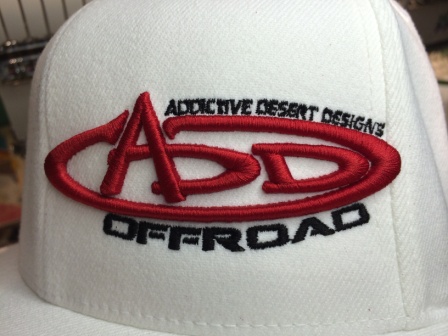 "Puff" or 3 D Embroidery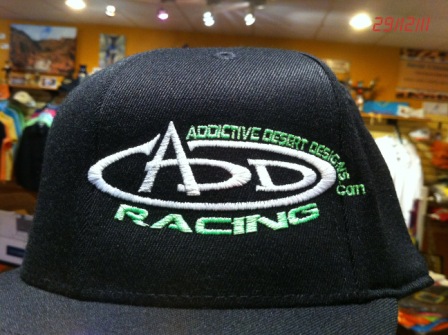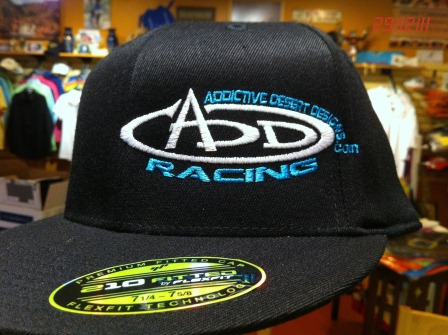 Custom Digitized Logos On Caps


Telephone

480-983-1142

FAX

480-983-1142

Postal address

6832 S. Kings Ranch Rd. Suite #3
Gold Canyon, Arizona

85118

Electronic mail

General Information: goldcanyonembroidery@msn.com
Sales: Ray
Webmaster: RJH82053@msn.com

Last Updated: December 28, 2022