Gold Canyon Embroidery & Boutique LLC
6832 S. Kings Ranch Rd.
Now providing Sublimation Services:
We market Name Tags, Mouse Pads, Koozies, Coffee Mugs, Coasters imprinted in full color.
Recently we have added Large Format Printing to our Services.
We can produce custom full color Canvas Wraps replica watches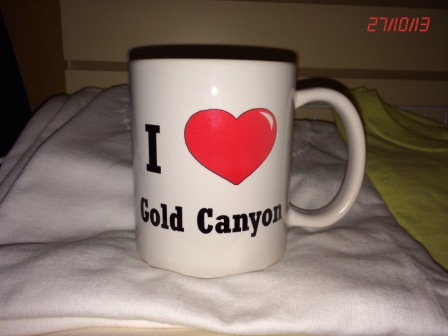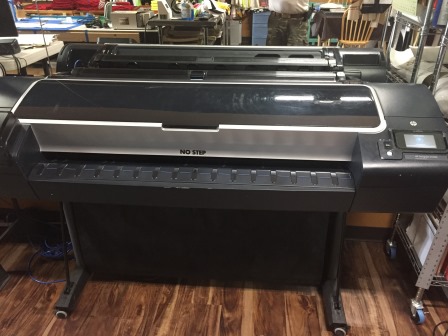 We have recently added new Equipment, a Vinyl Cutter!
We can now install Vinyl Numbers/Names on Uniforms which we also can provide.
In our Shop we can supply for you Vinyl Window/Vehicle Graphics!

We are stocking a wide selection of Hunting, Tactical and Pocket Knives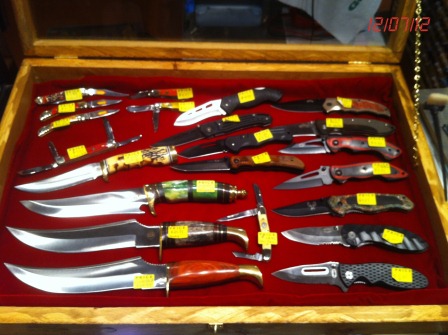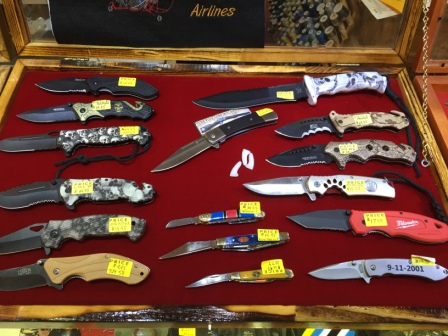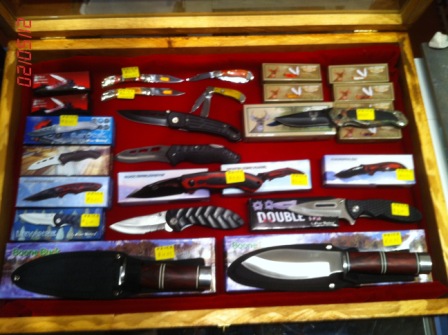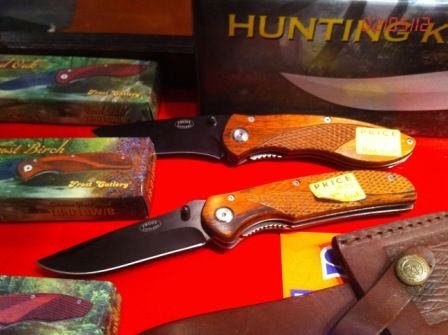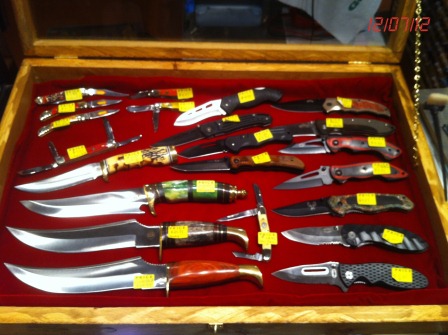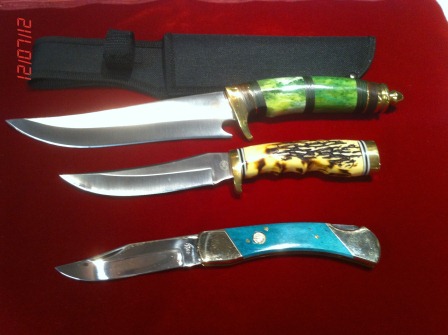 6832 S. Kings Ranch Rd. Suite #3
Gold Canyon, AZ. 85118
480-983-1142


We have a new Page on our Web Site titled YOU TUBE VIDEOS, check it out! You Tube Videos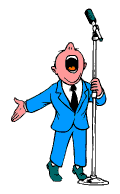 There's a NEW look in Gold Canyon Arizona!
480-983-1142 FAX 480-983-1142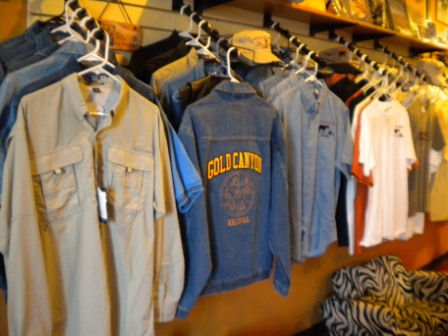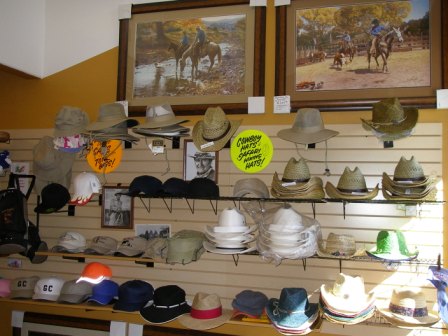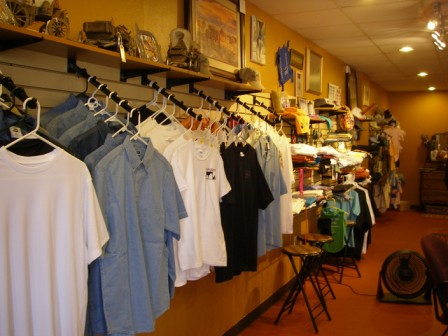 Our Boutique has a large selection of Golf Attire, Sportswear, Casual Wear, Caps and Tote Bags.
Select an item from our shelves and have a custom Logo or personalization embroidered onto your attire, while you wait!

Web Changes
This is where we'll announce the most recent additions to our web site. If you've visited us before and want to know what's changed, take a look here first.
Check our samples page as we'll be constantly adding new photo's of samples and customer designs we've recently produced.
Check our link to our on-line garment catalog which is always adding new products.
http://www.companycasuals.com/goldcanyonembroidery

We have a new Page on our Web Site titled YOU TUBE VIDEOS, check it out! You Tube Videos
SAD NEWS IS GINA has crossed over to the Rainbow Bridge on September 2, 2015, we miss her dearly.
Gold Canyon Embroidery & Boutique has adopted "Gina" formerly of the Phoenix Eye Dog Foundation. We received Gina when she was only 10 weeks old. She is a Pedigree German Shepard, and a beautiful puppy. She was quite a handful during her young age! She has seen the Pacific Ocean, she has been most everyplace with us. She loves nuts, cranberries and also loves to chase water from a hose. Gina is almost five years old already! She is an excellent companion and guard dog and keeps a watchful eye on her friend Samson and is always on alert for Coyotes. Photos show her on the sofa in our Boutique, as a Puppy and Guide Dog in training, and with her Guide Dog Sibling Ginger.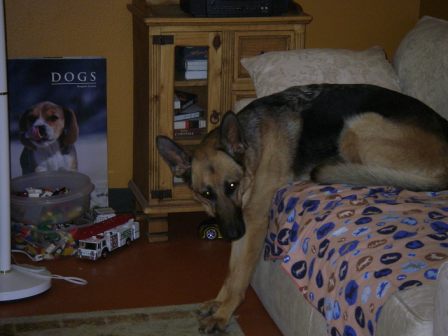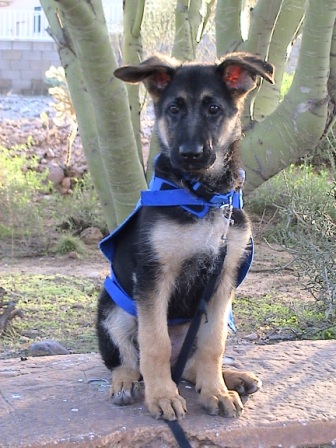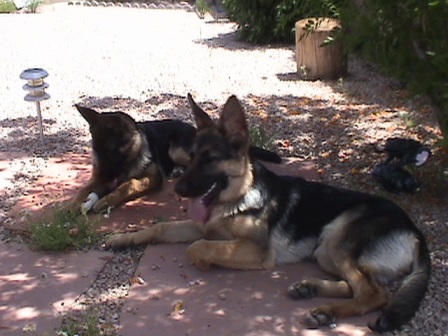 June 30, 2006: Cheryl was locked of our home with her two young grandchildren. The temperature was over 100 degrees and getting hotter by the minute. Gina in the house, observed Cheryl trying to get into the house through locked windows and doors. She smartly unlatched the lock for the sliding glass door with her nose so Cheryl and the children could get in. Thanks Gina!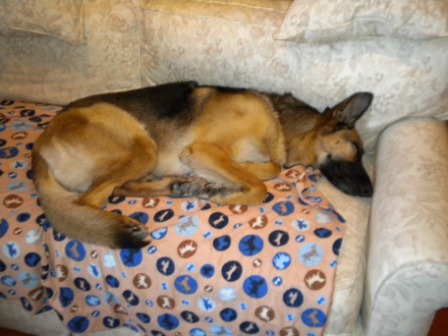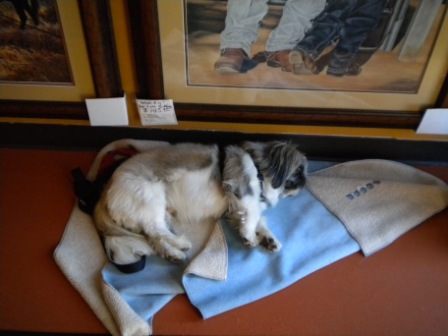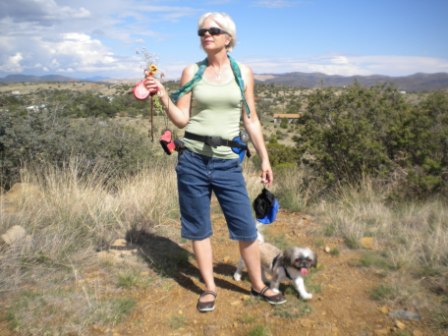 About 7 years ago we were fortunate to come upon a Puppy whom we named Samson. He is now Gina's best friend! During our Marketplace on November 14th Samson followed Gina into Kings Ranch Rd. and was truck by a white Chevy HHR. The Vehicle never stopped, Samson was left in shock with perforations to his Lungs and near death. Cheryl prayed over Samson in the street as he lay dying, and he miraculously awoke. He was rushed to Pet Companion where the Doctor treated him with an IV and Oxygen. He has recovered, and has returned to his old self.
This WEB SITE is always under construction!
Contact Us: goldcanyonembroidery@msn.com